Irelandboinc.com science project of the month - MilkyWay@home

Team Ireland's project of the month for June 2008 is MilkyWay@home and you can join the team on this project using the following details;
MilkyWay@home. Project URL; http://milkyway.cs.rpi.edu/milkyway/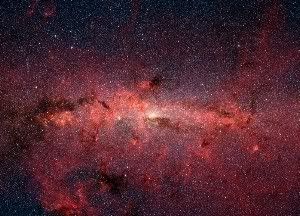 About MilkyWay@home
Milkyway@home is a research project that uses Internet-connected computers to do research in modeling and determining the evolution of the Milkyway galaxy. You can participate by downloading the BOINC software and attaching your computer to the project.
Milkyway@home is based at the Rensselaer Computer Science Department in New York. This particular project is being developed to better understand the power of volunteer computing resources.
The astronomy application attempts to discover various structures existing in the Milky Way galaxy and their spatial distribution. This requires a probabilistic algorithm for locating geometric objects in spatial databases. The data being analyzed is from the Sloan Digital Sky Survay, which has recently released 10 terabytes of images and spectra in online catalogs.
This project is only running a short time and is still in its early stages. The project might not have a constant stream of work units avalable and you will need to check your BOINC manager software from time to time and see the project is running OK. Updates and info about this project will be posted here on the website in the MilkyWay chat message.
Video about the evolution of the Milky Way Galaxy
Carl Sagan video about Galaxys and the Milky Way
.